A strangely shapped UK pay phone hung on the yellowed papered wall beside the front door of the small hotel in the burgh of Girvan in Carrick, South Ayrshire, Scotland. There were small glass windows either side of the huge, raised panel door so that while using the phone, the caller could view the beach and the Irish Sea to the West.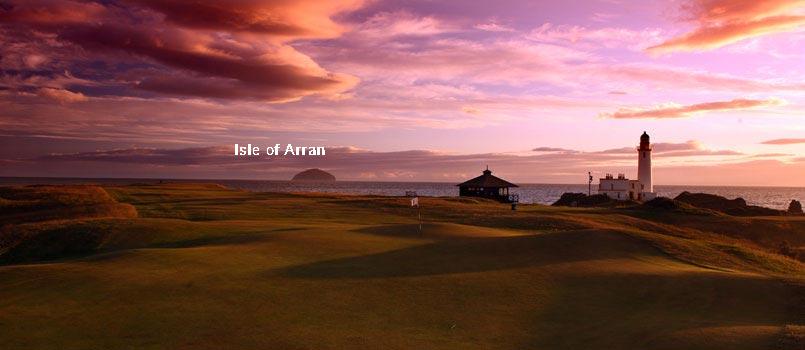 I stood there looking out into the the sea where Arran Craig is perfectly a part of the scene as I awaited my call to go through to the USA in the pre-satelite telecommunication system.  I had been gone 11 days playing golf at the world's greatest seaside linksland courses with my golf buddy, Michael Ray Foil.  He was in the bar nipping away at 12 year McCallan as I made my call  home to tell Holly all about the trip so far and talk about coming home two days hence.  We'd been gone 10 days.  She stayed at home with our daughter while I golfed Scotland.
You can hear me now, a guilt tinged "Hi Holly, how are things at home."  So cheerful, trying to dodge the darts I knew were coming my way.  Instead she "Oh, I am so glad you called today. I went to see our lawyer today".
I gasped, a second later when I caught my breath, "Why?"  It is easy to imagine what was going on in my head.   With that she told me that a home had come on the market and that she had gone to see it.  She said, "Chris, I must have that house. I called him to find out what to do since the agent said it would not last on the market long."
On and on I could go, but it is enough to say that three days later, the first thing on the first morning I was home, we went to look at the home.  To me it was Dr. McLean's home, great neighborhod, cottage style, one story home. It was brick, painted green.  We walked through the raised panel front door, on either side of which were paned windows just like in the Girvan hotel, into the foyer; and I looked to the right into a small wood paneled room through which one could see the kitchen.  Above that kitchen door, here is what I saw.
See that little white plaque mounted just under the staghorn? It was inscribed "Arran 1957″. I was dumb struck. There was way too much co-incidence here and I knew I was trapped nad would have to buy this home. If it could speak so clearly from so far away, and also had the voice of my wife, the mother of my child, I would have to buy it.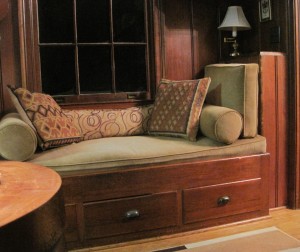 The little room measures only 7.5′ wide and 12′ deep. The home is a cottage design whose plan came from Scotland brought by the Dr. Ramsey back home from one of  his hunting trips. He used this little room, as did his successor, Dr. McLean, for a place to see patients during House Calls, his house, not theirs.  Try that today!  In such a cottage, the room is called a cozy.  It's a small room, just off the kitchen, where things are warm from the stoves and ovens. It's a place for tea and reading.
This one is just that, except music became this ones other use.  What with all my hobbies needing their space, here I could hang my instruments, store my books, display my golf treasures, hang some art.  While cooking each night, here I could play and sing or listen to radio or CD's.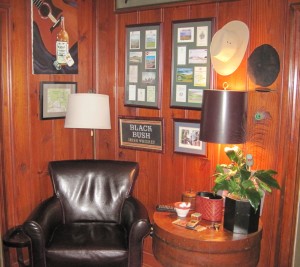 My chair and my Dad's old chopping block are heavy and confortable.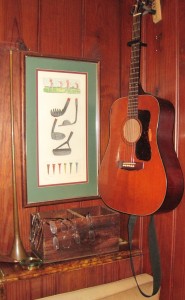 The "Little Man" hangs in one spot.
"Da Baby" has her place, as she has for 47 years.
The old paneling is outdated. It's knotty pine, with a certain stain that makes it look less important than it should.  The woodwork is simple, cut and edged by whatever old carpenter finished this part of the home.
There is today a very popular web site, "My Space".   It seems to be just that- a person's own place to say who they are, what they think. They can put their 'stuff' there for all to see.
I got my own back in 1994 when I bought this wonderful home.