We all go out for dinner. We love it when the chef cooks something very special for us. Over the years, at a restaurant, at Mom's table, at home………it seems the very best is the simple stuff someone cooks. The simple "I can taste exactly what you cooked for my dinner or lunch or breakfast, now, when I needed it, I'm hungry now!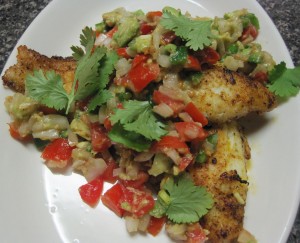 Tonight's Bullet Proof Café menu was just that. Mississippi Cat Fish, simple seasoned, broiled, clean, tasting like Mississippi. Why not add a little something to those of us who love Picante? Make it simple, then add on the side…wait.forget the side………how about 'in your face' pecante?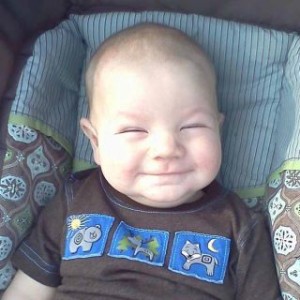 Five (5) catfish filets, clean and fresh from Mississippi's farmers.
2 Tbs. olive oil
1 clove garlic, minced, so fine.
Seasonings……try something store bought from Louisiana.
Mix these and rub over the catfish. They like a gentle rub too.
Place them in black iron skillet and cook on HIGH for 3-4 minutes, until browning under.
Remove from heat, transfer skillet to oven, preheated to BROIL, set timer to 8 minutes.
Chop ½ onion, 3 Tbs. cilantro, 15 (into quarters) grape tomatoes, 1 clove garlic minced, 1 avocado, 1 jalapeño.
Add juice from 1 lime, a taste of salt, black pepper.
Mix and one has a fantastic fresh salsa.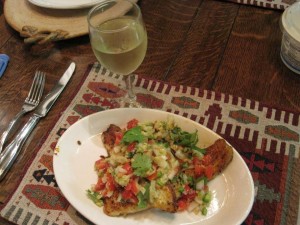 When oven timer goes off, remove the catfish, serve somehow. Enjoy!